March - April 2018
"Now also when I am old and gray headed, O God, forsake me not; until I have shewed thy strength unto this generation, and thy power to everyone that is to come. Thy righteousness also, O God, is very high, who hast done great things: O God, who is like unto thee". Psalm71:18, 19
Dear Pastors, Churches and Fellow saints,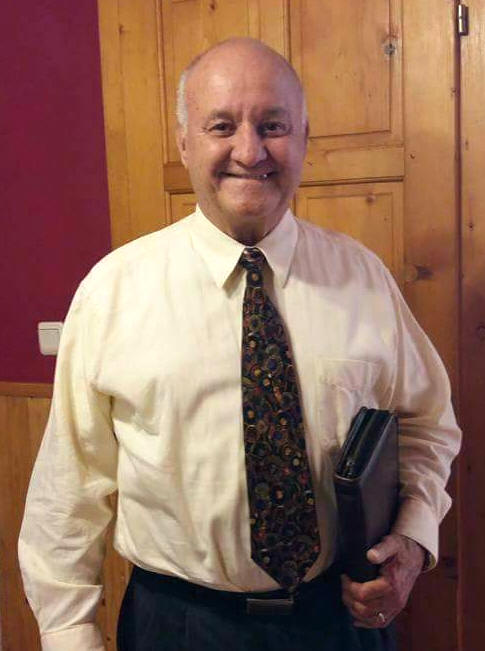 We send greetings from all the believers that are among us in Christ Jesus our Lord. It was in early March of 2018 that our senior missionary, dear friend and God's man called us all together to let us know that he had been diagnosed with stage 4 cancer. All of our hearts were deeply saddened by this unfortunate news. We understood the time had come for Brother Cheatwood to be able to say, as the apostle Peter said, "Shortly I must put off this my tabernacle". 2 Peter 1:14
It was 1993 the Lord called us to "Come over into Macedonia and help" (Acts 16:9) in God's work under Brother Ralph. It was he who greeted and welcomed us to the mission field. From that time until now Brother Ralph has shown us God's strength and power as manifested in the New Testament, and that without it, God's work cannot be done. From the beginning he has put emphasis on the Word of God, on holding church services, worshipping God, and on prayer. Through these things we have experienced and witnessed God's strength and power.
God has done great things here through Brother Cheatwood. He has translated the King James Bible into the Turkish language and put together a hymnal containing 250 songs that worship God and His Son. He also started over one hundred churches and a children' home in Constanta, Romania.
I would like to thank the Lord for a man of God like Brother Ralph. His desire is for everyone to come and know and experience God's strength, power, and righteousness, and to behold His great things.
Thank you Brother Ralph for all you have done to make this possible. Phil. 4:9 and John 4:38 and 17:3
All because of Calvary, Matthew Welch and family
------------------------------------------------------------------
May 2018
"Wherefore remember, that ye being in time past Gentiles in the flesh… were without Christ … having no hope, and without God in the world:
But now in Christ Jesus ye who sometimes were far off are made nigh by the blood of Christ." Ephesians 2:11-13
Our praying friends and family in the Lord,
Paul states in the above verses that as Gentiles, we were "aliens from the commonwealth of Israel, and strangers from the covenants of promise." While those two facts might not seem a reason for dismay, we are reminded by Scripture that: "salvation is of the Jew"; that Jesus Christ was the "minister of the circumcision" to "confirm the promises made unto the fathers"; that Christ was "made of a woman, made under the law, to redeem them that were under the law." He sent out His disciples with this charge, "Go not into the way of the Gentiles… But go rather to the lost sheep of the house of Israel." He said of Himself, "I am not sent but unto the lost sheep of the house of Israel." John said, "he came unto his own," and Matthew stated, He came to save "his people from their sins."
Now then, we see the terrible significance of being Gentile aliens and strangers: We were "without Christ." We were left without a Savior or even the promise of a Savior. We were wholly alone, resigned to live and die in our sins. "Without Christ," we were "without hope, and without God." "Without Christ," we were left as dead men walking, subjects of Satan, doomed to wander the course of this world with the children of disobedience, seeking fulfillment in the vanity of our flesh and minds, left to our own sinful lusts, under the awful condemnation of Heaven, awaiting the righteous judgment and wrath of Almighty God.
We were without Christ, without hope, without God! But God in Heaven was not without love. Israel, as a helpless newborn loathed by its mother, was cast in an open field, discarded as trash: navel uncut, lying in afterbirth, covered in blood, repellent to all who passed by. But beholding him, God pitied him, and in love flew to his relief. That great love that provoked God almighty to intervene on behalf of helpless Israel would not allow Him to forsake us in our hopeless estate. He who is rich in mercy made a way on Calvary to welcome every Gentile into the family of God. By the blood of Jesus Christ, we who were strangers and foreigners, outcasts and enemies, are now sufficient to sit at the same table with the saints. Our sins having been atoned for by the same Lamb, we are now fellow citizens of the same country, fellow heirs of the same inheritance, fellow occupants of the same exalted state, and fellow partakers of all the spiritual blessings in Christ Jesus. We enjoy the same access to the Father and fellowship with His Son. And we patiently wait for this same Jesus to return in the clouds and take us home. In the meantime, we preach everywhere the same glorious gospel that opened the hearts of those first Gentile believers and trust the selfsame God to accomplish the same thing today. Now we not only have Christ, but are in Christ, and, as such, we have the hope of glory, and by the Spirit of His Son in our hearts, we cry unto God our Father.
Does that excite you? It certainly does me. Wherever I am, whatever I need, through Jesus I can obtain help of God. What else could anyone want? Maybe a prayer letter every now and again. It's been a good while since I've updated you on our furlough. Here's my update: It's going well and is almost over. My wife (who once more begs me to make up my mind whether I'm writing devotionals or updates), informed me a day or two ago that we'd been in forty meetings in the last forty days. We've been in many meetings, some with great rejoicing, some that fed our hearts and stirred up our pure minds, but all good. I've been encouraged in the last few meetings, as several people have mentioned reading these letters. One preacher mentioned an object of prayer I thought no one but the Lord had noticed, and informed me he was earnestly praying for its fulfillment. That means more to me than I can express. I trust that, through your prayers, the good God of Heaven will grant all our petitions.
A few weeks back, I was preaching about our God being a personal God, knowing our desires, and working on our behalf for His glory. Well, I preached myself under conviction. After the service I thought, I'm not allowing God to be my God. I'm not consciously giving Him place to work in my life. I found a quiet corner of the church, pulled out a pen and paper, and wrote out a "Honey-do" list. I wrote out things I needed done in my heart, home, and in the work of God. In short, I renewed our relationship and invited Him to renew me. What do you expect followed? If you guessed "health, wealth, and prosperity," you're probably reading the wrong missionary's letter. Spiritual warfare took place. I reckon the devil must have been looking over my shoulder, reading my list, and listening to my prayer. We've been in good meetings since, don't get me wrong; they've been blessed meetings, but hard-fought meetings. The work of God doesn't come without spiritual opposition and oppression. Nevertheless, I believe God, that everything shall be well. My beloved Savior knows our needs and will be pleased to supply them. Furthermore, He knows us and will be glorified in us. My Lord will work when all hell is raging, and spread a table for us, laden with the delectables of Heaven, in the very presence of our enemies, and they won't be able to do a single thing about it. O what a Savior is mine!
I close as last time, with the verse etched on my dear old Dad's gravestone: "Sirs, be of good cheer: for I believe God, that it shall be even as it was told me." Pray for us. We depart for Bulgaria July 9. Keep us in mind as we reach the home stretch. We love you and look forward to hearing from you.
Believe for us when our faith wanes, and we'll do the same for you. The good Lord bless you all out of His abundant riches in glory.
Because of a living Savior, The William LeFevre Family wdlefevre09@gmail.com www.lefevrestoeurope.org www.facebook.com/bulgarianlefevres
--------------------------------------------------------------------------------
"...there was one Anna..." And she was a widow of about fourscore and four years, which departed not from the temple, but served God with fastings and prayers night and day. And she coming in that instant gave thanks likewise unto the Lord, and spake of him to all them that looked for the redemption in Jerusalem. Luke2:36-38
Dear Pastors, Churches and Fellow Saints, January - February 2018
Greeting from all the saints among us. Grace, mercy and peace from God our Father and the Lord Jesus Christ.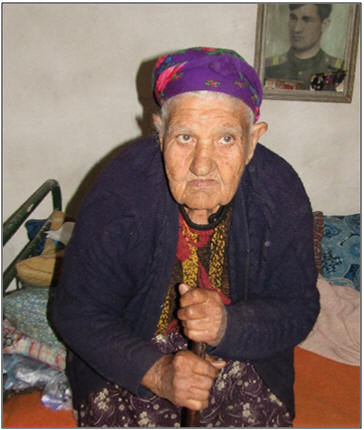 Fatme lives in a village called Sadovo. We started meeting for church in her home years ago. Her husband became ill and couldn't walk to where we held services. Therefore they asked if we could hold the church service in their home. Fatme's home is not very big, but it was sufficient and there has always been an open invitation to all.
This last week we all celebrated Fatme's 97th birthday. After the church service we had cake and gave presents to her. She was very happy and gave a good testimony about how God has been with her and helped. You couldn't but be blessed from her encouraging words.
I believe she is doing quite well for 97 years old. She never misses a church service and she is so blessed. Her children and many of her grand-children and great children attend church.
If someone famous was to come to Sadovo they wouldn't be attracted to the beauty of Fatme's home. And yet the Great I AM, the Lord Jesus Christ has been pleased to come over and over again.
Fatme is a widow now and up in years. She doesn't leave her home, but she serves God with prayers and continually gives thanks to Him. She has spoken to all that would listen about her precious Redeemer Jesus Christ.
All because of Calvary, Matthew Welch and family
---------------------------------------------------------------------------------