Dear Praying Friends and Family, July – August 2021

I hope this letter finds you all well in the Lord and awaiting His soon return.

Update From Ukraine: In the past we've trusted the Lord and committed the ministry into the hands of national preachers many times. There always is a bit of trepidation and concern when we do. The peace that the Lord has given us this time around is such a blessing. The ministry is thriving in spite of many problems and changes. They've been involved in evangelism not only locally but also making trips into new territory with the Gospel. Brother Alosha and several members of the church set aside a week for reaching out to new towns with literature and door to door visitation. Each day they visited a new town using the time for personal work and literature distribution. Brother Casey Kline graciously drove his van to transport the group each day. I received a report that this year's Bible Club went well with around 12 of the older kids responding to the Gospel message that was thoroughly and personally explained. Amen!

Building Project Update: We've been very encouraged by a couple love offerings that got us closer to our goal needed to begin the building project. I asked my assistant to look into prices to see if our estimation was still accurate. It has been three years since we first started saving and we haven't checked on prices since then. Inflation over the past three years and price hikes due to Covid have increased the starting price by 10k. Seeing that we are already in the fall season, it looks like we will have to wait until spring to break ground. There are still two things left to do that will help us prepare for ground breaking. First, we need to have the city change our current power lines to three-phase. We are going to need this for all the welding. Secondly, we can begin searching for a large cement mixer. Our town does not have a concrete company and ordering a truck from Odessa would be risky and expensive. In the past, we've mixed concrete by hand, but this project will require a little more than elbow grease.

Deputation/Furlough Update: I am writing this letter "on the road." I've learned to trust my wife's driving allowing me to catch up on all the administrative demands of the ministry. We are currently returning from over two months of meetings in the North West. During those two plus months we've added over 12,000 miles on our van. Our meetings were in North Dakota, Montana, Idaho, and Washington. This part of our deputation/furlough has been exactly what we needed. We preached, prayed, fellowshipped, and passed out tracts along the way. I could spend several pages on anecdotes, but suffice it to say that we were encouraged by the state of the Bible believing churches in this region of the USA. The pastors of every church we visited were solid in the Lord and the Book! We are still working on scheduling meetings. Please contact me if you would like to schedule a specific date. My number is (513) 376-1011.

Thank you for all that you do for the Lord, giving us the privilege to serve Him in Ukraine. Until our next prayer letter or our meeting in the air!
That Ukraine May Know Him,

Christopher Rue
Phil. 3:1
------------------------------------------------------------------------------
Dear Pastors, Churches, and Friends, Summer 2021
Who would have dreamed that this stuff would drag on this long? It causes one to think that the word "pestilence" used many times in the Bible is a precursor of things to come…. a "sign of the times"! I know Jesus used the term in Matthew 24 when speaking of the end times. God always used weather, pestilences, and war to get man's attention in the Old Testament. One of the greatest verses used for revival is II Chronicles 7:14: "If my people, which are called by my name, shall humble themselves, and pray, and seek my face, and turn from their wicked ways; then will I hear from heaven, and will forgive their sin, and will heal their land." Interestingly enough, pestilence is used in the preceding verse as a means of judgment. Webster's 1828 dictionary defines a pestilence as a "contagious or infectious disease that is epidemic and mortal."

I know this, the whole world is affected by it! I was planning to go to a Hispanic country in the Spring, but the pandemic spiked there worse than before. I was cautioned not to travel by my Hispanic contacts. Then, as many of you know, this country had an uprising among the people which further complicated the matter of traveling there.

I just finished a round of conferences in WV and we had great meetings. We were there with four National Preachers, for three conferences. There were tears, there was rejoicing, and there were challenges given, as these men updated and told about the works they have in their respective areas. I will probably have to travel to Georgia to help with some of the conferences in September. Unfortunately, we are short-staffed because of the trouble getting men in from some of these nations that are affected by the Covid pandemic.

I hope to travel to this country in October. We are checking and waiting on word as to when we will be able to travel. Pray for the brethren who are striving to preach the gospel in the "regions beyond".

Joyfully Yours,
Farren Caeble, 1 Samuel 12:24
----------------------------------------------------------------------------------------
"And it came to pass, when Moses held up his hand, that Israel prevailed: and when he let down his hand, Amalek prevailed. But Moses' hands were heavy; and they took a stone, and put it under him, and he sat thereon; and Aaron and Hur stayed up his hands, the one on the one side, and the other on the other side; and his hands were steady until the going down of the sun. And Joshua discomfited Amalek and his people with the edge of the sword." Exodus 17:11-13

Our praying friends and family in the Lord, August 2021

The above verses should be familiar to every child of God. It is the account of the first direct action the children of Israel saw after crossing the Red Sea. Their deliverance from the "Iron Furnace" of Egypt, and subsequent death of Pharaoh and utter defeat of his armies, was a feat God entrusted to no one but Himself; Moses being His mouthpiece. So, too, our deliverance was the sole work of a selfless Savior. As Charles Gabriel wrote, "He took my sins and my sorrows, He made them His very own; He bore the burden to Calv'ry, and suffered and died alone." Little wonder he followed that with, "How marvelous! How wonderful!" He could have easily filled the refrain with as many worthy praises as he could imagine, and we'd Amen every one as recipients of that love. Do you still marvel at the love expended to ransom you from Hell? Do you still contemplate with wonder the great machinations enacted by almighty God to woo you to Himself, and win your soul forever in His safe keeping? Gracious me, if you don't, sing his song again!

However, the verses I'm considering aren't about our deliverance from Egypt, but from the Amalekites. The Lord dealt with the Egyptians Himself; He left the Amalekites to Moses. In other words, while our salvation is secure, our success is in jeopardy. Hold on a second, don't get sideways. I'm not preaching Schofield's notes; hear me out. In spite of certain unbelievers' perpetual wish to return to Egypt, God made sure there was no Egypt to go back to. The Egypt they held in fond remembrance no longer existed; it had been decimated. There remained only one direction to go, forward, and at this juncture, the Amalekites stood between them and God's promise. You know the story from here: When Moses held his hands up, the enemy fell back; when his hands dropped, they advanced. In the end, Aaron and Hur, seeing Moses couldn't do it alone, came to his aid and stayed up his hands until the victory was won. There's been a whole lot of good preaching (and some questionable) along those lines of helping one another and upholding one another, staying up the preacher's hands, etc. There's truth in it! We need one another. The very best among us are feeble, unable to contend long or at all against our enemy. We all need help and assistance.

Nevertheless, Moses himself wasn't the answer to the Amalekites. Moses alone wasn't sufficient to win the day. Moses, Aaron, and Hur combined couldn't even startle the enemy, let alone scatter them. What then? What forced the Amalekites to give ground, turn, and flee? Let me draw your attention to what Moses had with him: "I will stand on the top of the hill with the rod of God in mine hand." That was the rod that stayed up Moses as he wandered a stranger among the Midianites. That rod became a serpent, signifying God's power, and swallowed up all the imitators. That rod wrought wonders in Egypt, called forth plagues, and leveled judgment. Lifted up, that rod made an impossible way through the impassable sea. That same rod struck a rock and brought forth a river to slake thirsty rebels. If you haven't figured it out yet, that rod is a type of Jesus. As long as He's lifted up, the enemy must give way before Him. Have you any Amalekites hindering you on your journey, withstanding your advance, threatening your ruin and destruction? Lift up Jesus. Magnify the Lord. Does the Amalekite of unbelief stand between you and God's promises? Remember, this same Jesus that saved you will assist you. His triumph over sin, death, hell, and the devil was so exact, so complete, so utterly magnificent – that to mention it, to glory in it, to make it your banner is enough to embolden the feeblest of saints, and unnerve the most obstinate enemy.

I hope that helps somebody. More often than not, I write those things to help me. I like to encourage myself in the Lord. I like to see others encouraged in the Lord. I know this is a prayer letter, and I'm supposed to tell what's going on here, but sometimes I get happy thinking on heavenly things and get carried away. Someone said the other day, "You ought to write a book." I said, "Did you read my last letter? It was a novella."

In the general information category, I'd like to mention our move from the village of Dabravino to the city of Shumen. We had been living in the Welch household since our return a year ago. We found this apartment back in early spring, but it didn't come available to move into until late June. It's spacious enough, and we're close to a big park where the kids can get out and play. Additionally, we're closer to the meetings I attend.

I've been waiting until I heard something about our car so that I could update everyone on it. Here's the update: Nothing is happening. We're still waiting on the insurance company to pay out so we can use the money to buy another vehicle. Meanwhile, the insurance company says it's waiting on the police to submit a final report. The police aren't sure what the insurance company wants and are waiting for the insurance company to tell them. It's a Bulgarian standoff, kind of like a Mexican standoff without the benefit of enchiladas. Now, seeing as this is a prayer letter, I have a prayer request: Please pray something gives and this is all resolved. And while you're at it, pray that about the time this gets resolved, that the perfect seven-seater vehicle comes available at the perfect price.

The other thing I was waiting on before I wrote was our meeting in Dabravino. This last Sunday saw a good size crowd, undaunted by the present-day pestilence and its perpetrators and perpetuators, assemble together to sing, pray, worship, and listen to preaching. After a meal, we recommenced our meeting by the river's side, where twelve souls professed publically their faith in Jesus and followed Him in baptism. Five of those who were baptized were from one family, from our meeting in Smyadovo. I had the privilege of driving the sister to the meeting, whose two daughters, two granddaughters, and son-in-law all owned Christ as Savior. When we met at her house the Monday prior to meeting, all of her daughters said, "Normally we take vacations to return home and see our friends and family. This time we took a vacation to testify in church and get baptized." After Sunday meeting, on our return trip home, their mother said, "William, I'm drunk on happiness! I still can't believe it. I woke up this morning and said, 'I won't be needing my cane to attend this meeting.'" She must have had the rod of God! Pray for these souls. Pray for this work. Pray for its workmen. Pray for fresh unction.

We love you all and miss you dearly. Hannah, Carrick, Christian, Dixie Joy and Derrick Wade all send their greetings.

Because of a living Savior,

The William LeFevre Family
---------------------------------------------------------------------
Dear Friends in Christ, July 2021

I have given a lot of thought recently about John chapter three. We as Christians love this chapter and rightfully so. We as children learn John 3:16 by heart and it brings comfort to us all unto this day. As comforting as that is, two verses later should be just as troubling to us. The word condemned is stated in verse 18 twice. In both cases condemnation is reliant on one thing, belief in Christ. Belief in him; no condemnation, unbelief and you are condemned. According to the scriptures the entire unbelieving world is already condemned, because they have not believed in the name of the only begotten Son of God. It could be your neighbor, the young lady taking your order at the restaurant, the guy sitting behind you in biology class, your cousin, your father, your child, or spouse, every unbeliever is condemned already. I believe this should give us a greater sense of urgency within the church to reach the world with the gospel. Let us pray that God would burden our hearts.

Thank you all so much for your continued prayer and support. God has surely been good to us through the faithfulness of his children. The work here has been going very well and we are grateful to be getting back into village meeting several days a week. I have been going with two of our national pastors to villages and thankfully am able to go to eight or nine meetings each week. I am really blessed to once again worship with these dear people. I have particularly enjoyed worshiping with our oldest church member a dear lady that is one hundred years old. What a blessing to see her have church in her little one room place faithfully each week. We were also able to meet in the village of Dabravino to have a large meeting with several of our national pastors bringing in car and van loads of believers. We had at least one hundred people gathered for the first time since the pandemic. What joy was experienced by us all as we met together to sing hymns, pray and to hear the preaching of the word of God. Our greatest joy however was hearing testimony after testimony of God's love and faithfulness in the lives of these dear people during the difficulties of this last year. God has truly been good.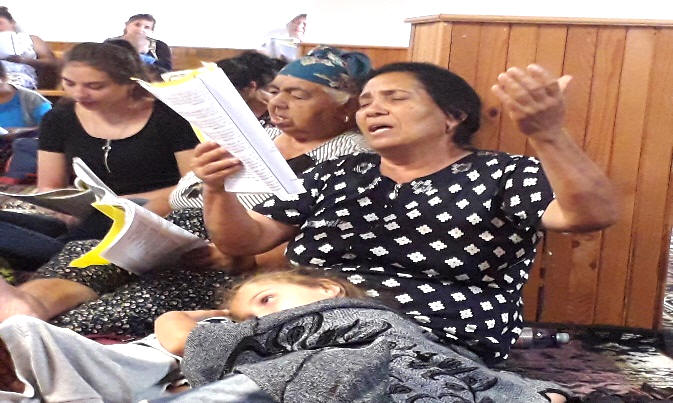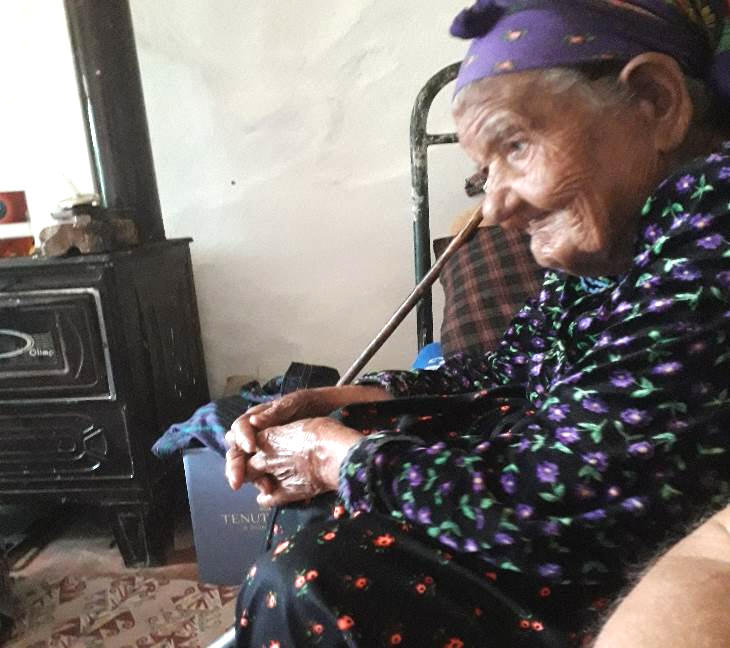 Our family is doing well, and I am certainly thankful to be together with my wife after her time in the states with the passing of her mother. Kylie is currently still in the states with her oldest sister finishing her last Bible camp of the summer. We are thankful she can do this, and it has truly been a spiritual blessing for her. Please remember my mother's family in prayer. My grandmother recently passed away, she was ninety-eight years old and died peacefully in her sleep. We thank God for the joy we have in knowing the destination of those who believe and trust in the Lord.

Please keep us in your prayers. I will be making a short trip to the states for around six weeks on August 25th. There are three reasons for this trip. The first being we need to get Kylie and bring her back to Bulgaria. We also have a granddaughter due around that time, and for me it is an opportunity to see my parents. We have seen in the past few years with the passing of Tracy's parents how quickly things can change. It will be a short trip, but we pray God will bless it. Please pray specifically for Sunday September 5th. We will be having a missions Sunday at Mount Pleasant Baptist, and we desire God's presence during the meeting.

Thank you again for your continued prayers and may God bless you all richly.

The Blalocks
---------------------------------------------------------------------
Dear Churches and Praying Friends, July 2021
"I Jesus have sent mine angel to testify unto you these things in the churches..." Rev. 22:16
Once more it is our privilege to bring you greetings in the name of our Lord Jesus Christ, our soon coming king. I recently finished reading the book of Revelation again. What a blessing it is to know that when it's all said and done, we win! Christ won the victory and invited us onto his team. He defeated the devil, and holds the keys of hell and of death. I'm on the winning side. One day we will join that great number of the redeemed, praising the king of glory in a land where there is no more pain. In heaven we will not only be united with our loved ones again, but we'll meet the redeemed from every kindred and tongue and people and nation. I trust there will be a great number there from Bulgaria and we will again be able to worship together.
The verse above tells us that Jesus wants these things to be testified in the churches. If Jesus likes to testify in church, so do I. It is an honour to be able to travel to so many of the churches that help us and testify to them both of what the Lord wrote to us in his book, and of what he is doing these days in Bulgaria. The Lord supplied us with a vehicle, and we have already travelled over five thousand miles. Not only do we get to minister to others, but we also are ministered unto - we hear some really good preaching.
Praise the Lord that things have opened up more in Bulgaria. The national pastors there are again able to travel to their village churches on a weekly basis.
Please keep our family in your prayers. This time spent in the states is especially important for the children. Our oldest son Isaac is making preparations to attend a Bible college in the fall, then stay here when we travel back to Bulgaria. We're very proud of him, as we are of his two older sisters who did the same thing.
In Christ,
Zachary LeFevre (629) 999-0843
---------------------------------------------------------------------
Dear Pastors, Churches, and Friends, March - April 2021

As I am reflecting on the events of last year, in my mind I am still trying to deal with this mess that has been perpetrated by men and by Satan. Who knows how it all began! It may have taken us by surprise, but we do know that it did not take God by surprise. As the old cliché states, "Has it ever occurred to you that nothing has ever occurred to God?" Of course, we know that the world has had to deal with national calamities before and suffer many times worse. I am glad that as the child of God, though there are times when we temporarily lose sight of God, He always knows where we are! "But he knoweth the way that I take: when he hath tried me, I shall come forth as gold." (Job 23:10)

I normally do not mention our work here in the United States because we are always sharing reports of the travels to those countries where we go; but each Sunday we are preaching in services and providing supporting churches updates of the work. We also have several mission conferences each year. We were in Princeton, WV in March and preached and presented the work in a Hispanic country. I mentioned the continual need of bicycles for our men in one of my messages, and a young boy came up to me with his grandmother and told me that he had set aside money for his own bicycle. He said the Lord laid it on his heart to give that money to help the cause for bicycles over there. Before the week was over, he had doubled the money given back to him for his charitable giving of the need there! That is how it works! God could do the work Himself, but He chose man to have a part in His great work of preaching to every creature the gospel of the Lord Jesus Christ.

We were not able to travel to a certain Hispanic country this quarter because of the pandemic, but we were able to send through a contact enough funds to help the nationals until the government eases the travel restrictions. We will make a trip hopefully in May, and we have another trip lined up in June or July. Pray for the works and our men. This is just another reason why we work through nationals in their countries, because in this manner the work carries on. Amen!

Joyfully Yours, Farren Caeble, 1 Samuel 12:24
-----------------------------------------------------
Dear Friends in Christ, May 2021

Greetings in the Name of our Lord and Savior Jesus Christ. I hope this finds all of you doing well, healthy and enjoying God's many blessings. I do not know how things have been where you are, but here in Romania and Bulgaria, this past year has been a difficult time for us.

The virus infection rates are beginning to fall but most of our Home kids have been forced to do school on-line for about a year now. Just this week they are returning to in-person schooling. Please pray for our children. It seems to me that Romania's on-line schooling did not work very well and the kid's learning has suffered terribly.

For us, the biggest hardships have been the ban on gatherings and the restrictions on travel for Americans between Bulgaria and Romania. Until the virus hit last year, the missionaries in our group living in Bulgaria were meeting weekly for an English church service. I was driving down from Romania as often as I could to be there. For the better part of a year, the missionaries have not been able to openly meet and, even if they could, I would have had to quarantine 2 weeks had I crossed the border.

Because of the restrictions, most of our Turkish work has been meeting with the believers and their families in their homes. A few weeks ago, we felt led to gather the Turkish believers in this area at the Children's Home for a meeting. We had been doing this weekly before the pandemic hit last year. Even though we were not supposed to be meeting in this way, Bro. Nathan Reed, his son Jacob, and I gathered around 50 believers and had a meal and then a three-hour service. The Turks were thrilled to get together and many testified how much strength there was in getting together again to worship. A couple of weeks later we did it again and plan to continue, Lord willing, every couple of weeks or so. Pray that we will not have trouble with the authorities.
Praise the Lord, we have been able to continue to have English church services here at the Children's Home on Sundays and Wednesdays. Some of our teenagers have been inviting their friends to church and several have been coming regularly. I just preached recently about how it seems, with each passing generation, fewer and fewer people are choosing to follow and serve the Lord. It is encouraging seeing these kids showing a desire to share their faith and getting a burden for their lost friends.

With vacation coming soon, the older kids are hoping things open up enough that they can get summer jobs. I am already teaching the younger ones to use the lawnmower so they can take over yard work.

We thank all of you for your continued prayers and support. May the Lord protect you and bless you and your families.

UPDATE: Before I had a chance to send this letter out, two of the girls in the Home got saved! Melek (14) and Blue (8) got saved at a very good Mother's Day service on May 9th. They have both been coming to the altar and praying a lot over the last couple of months and we knew the Lord was dealing with them. During the song service, the Lord moved in and they hit the altar with tears flowing. Praise God, they said afterward, each in a different way, how the Lord touched them and they knew they were now saved. Can you imagine what a Mother's Day blessing that was for Sandy and Dara! Thank you again, Lord, and Bless Your Holy Name!

In Christ,
Dave, Dara, Sandy and the kids

----------------------------------------------------------------
"Therefore being justified by faith, we have peace with God through our Lord Jesus Christ: By whom also we have access by faith into this grace wherein we stand, and rejoice in hope of the glory of God. And not only so, but we glory in tribulations also: knowing that tribulation worketh patience;" Romans 5:1-3

Our praying friends and family in the Lord, April 2021

I bless the Lord for His amazing grace. One day by faith alone in the finished work of Jesus Christ, the Justifier justified me. He didn't merely acquit me, or solely forgive my debts, He justified me! He was made sin, my sin, so that by faith I might be made righteous – free from any and every offense worthy of the least punishment. In the great and eternal trial for my soul, the Judge of the universe declared me innocent of all charges, because Jesus Christ put Himself forth, owning my guilt, accepting my doom, suffering my fate. He purchased my peace with the blood of His cross. And if that weren't enough, He, by His infinite mercy, granted me full and complete access to all the rights and privileges of the only begotten Son of the Father. By justifying me, He secured me a place forever with Him and peace forever in Him. That's enough to make a Presbyterian shout, I guess. I don't know any. For all I know, they might all be secret shouters.

Let me go on. In no mean addition to all that glory, Paul adds one more thing. Our God loves His justified own to such an immeasurable extent, He so contrived that their every trial and tribulation would turn to their blessing both here and hereafter. Our archenemies, the world, flesh, and devil, conspiring toward our destruction, by the intervening wisdom and will of God, instead contribute to our well-being. Through their added afflictions, we obtain multiplied love and the fullness and comfort of the Holy Ghost. Just think about that! Our Lord has made our sufferings more glorious than our successes. And in addition to glory here, Paul tells us, "You ain't seen nothing yet!" (That's in the original Greek.) Whatever you've enjoyed here won't hold a candle to what you'll experience there. I think I hear a Presbyterian now. Shout on, brother, shout on!

Speaking of tribulation, we've had a little, though just a little. Those of you who still keep up with Facebook might have read that our car was stolen; those of you who don't, it was. On the 15th of April at around one in the morning, an 18-year-old boy entered the yard. He forced open the back hatch of our Dacia Lodgy and crawled inside. Popping the top off the steering column, he hot-wired the car. He reversed rapidly, striking the left side of the gate, breaking a tail light. He must have knocked that side of the gate off its hinges and then got out and set it up again, or an accomplice set it upright. He then took the car for a joy ride. Alcohol and drugs seem to have been involved. About nine miles down the road, in the village of Barzitsa, he lost control, went off road, and struck a concrete viaduct, totaling the car. Though all the airbags deployed, he remained unscathed and walked back to his mother's house in our village, where the police found him later that day.

I discovered the car was gone when I went to take Dixie Joy to kindergarten. I called Ahmed. Ahmed called the police. While waiting for the police, we both called on the Lord. The police showed up, took our statement, and in a little while informed us the car had been found. Ahmed and I drove to the scene of the crash. It was then I learned someone else had stolen everything they could make off with from inside the car. I told the investigating officer as much, but he had heard from an eyewitness that two people were seen rifling the car at around four that morning. Thankfully, the police had a pretty good idea who they were, as well. Sure enough, one visit to their place found them in possession of all our stolen things. The police seized everything, keeping it in their possession until today, some two weeks later.

The car was fully insured, thankfully. Now we're learning patience as we deal with Bulgarian insurance. That's another story in itself that I really don't want to get into. Suffice it to say, it looks like it will be a while before final approval of our claim, and then a while longer before payment. The police haven't even completed their investigation to turn the results over to the insurance company. In the meantime, we have Bro. Matt's station wagon at our disposal until his return. And we're practicing close communion cramming all four children in the backseat.

You know, in spite of all that, we're the most blessed family in the country. The Sunday prior to the theft, while praying, the Lord's words to Jeremiah came to my heart, "Call unto me, and I will answer thee, and shew thee great and mighty things, which thou knowest not." I called, and a few days later, someone stole our car. It might sound strange, but the theft never troubled me. That morning it came to my mind, "Now the Lord will do something great and mighty." If all He does is grant peace of mind, then that's great and mighty enough for me, but He'll do more still. I bless His wonderful name. No Presbyterian's going to do my shouting for me.

Saving the best for last, and providing another opportunity to praise the Lord (if you've missed the last several): when all was said and done, over eighty-four tons of flour was distributed this year. We began on March 5th and wrapped up on April 2nd. We distributed the flour in fifty villages, to as many people as we had the means to. Every family received one hundred pounds of flour and five liters of oil. Isn't that good? Reminds me of the widow of Zarephath, who in the middle of a catastrophe worse than COVID, was fixing her last supper when right on time, here comes Elijah. Before sunset she had an unfailing barrel of meal and cruse of oil to see her through hard times. Better than that, she had a welcomed guest in God's word residing in her home. Her little boy grew strong eating cakes cooked by mama, provided by God, while listening to preaching. Can you tell me anything better than that? We have a bunch of gypsies in the poorest country in the EU, living off manna from heaven, singing the songs of Zion, telling friends and neighbors that God's done it again!

Pray for us. Hannah, Derrick, and Dixie Joy are returning to the states for a month to participate in Hannah's twin sister's wedding. Pray for their safe travel and soon return. Pray for us boys here. Pray for the work. Things are opening back up, and we're excited to return to a regular schedule until the next pandemic.

We love you all, and miss you dearly.

Because of a living Savior, The William LeFevre Family www.facebook.com/bulgarianlefevres
---------------------------------------------------------------------

Dear Churches and Praying Friends, April 2021

"And they told him all the words of Joseph, which he had said unto them: and when he saw the wagons which Joseph had sent to carry him, the spirit of Jacob their father revived:" (Genesis 45:27)

Greetings in the name of our Lord Jesus Christ who hath given to us the ministry of reconciliation. I thank God for His continued care and support for us in this ministry. It's been over twenty-six years since we first came to the mission field. The Lord loves Bulgaria. He has proven this to us time and again. Every need has been supplied, and he has faithfully blessed the preaching of his word.

This month we finished the annual flour and oil distribution here. Because of all the restrictions about public meetings, it was difficult for the pastors to meet with all of their churches. We have tried to exercise wisdom and caution in all of our meetings. Most of the churches had not had regular services in many months. Nevertheless, in most of these villages the believers continued to meet together and worship in smaller groups in their homes. As we began distributing flour it soon became evident that the number of believers in the churches had not diminished in the least, but had actually increased! We actually distributed more flour this year than we did last year - over eighty tons, feeding fifteen hundred families. Fear of the pandemic gripped the world, the government forbade public gatherings, pastors were not able to do their work, but God gave the increase!

As we travelled from village to village with the truck carrying fifteen tons of flour, the believers came out of their homes, not rushing to the flour, but to see us. What a blessing it was to see all of these precious people again! They rejoiced greatly to see us, and like Jacob of old, rejoiced to see the wagons full of God's provisions. The leader of another local charity which had sent relief to the poor in Bulgaria recently told one of our pastors, "We've tried to help people, but we just can't do it like you all do. How do you manage to reach so many people?" Our pastor responded, "It's not us, it's our God that does it".

Our family has arrived in the states for a furlough this year. Isaac is turning eighteen, and is finishing high school. Please pray for him as he seeks the Lord's perfect will for his life. We look forward to seeing as many of you as we can, and visiting each supporting church. My phone number is (629) 999-0843.

Please pray for us, and pray for our churches in Bulgaria.

In Christ,
Zachary LeFevre

--------------------------------------------------------

For the LORD will not forsake his people for his great name's sake:
because it hath pleased the LORD to make you his people. I Samuel 12:22

March 2021

In the day that we are living in, it is a joy to know that no matter what we endure or encounter we are promised that God will be with us. We are still dealing with restrictions due to Covid-19 here in Bulgaria, and I am sure where each of you are, you are still feeling the effects of the virus. Here we are almost a year later, and I am sure none of us expected to still be discussing this topic, but even though this is still hindering us; God is with us; we are still his people and he is still on the throne.

We as a family are doing well and are thankful for God's hand and blessings on our life. We recently moved to a new house here in Shumen. We had been in a two-bedroom apartment. It was nice, but smaller than what we wanted. Our desire is to be able to have room for people to visit, which really was not possible in our previous place. Now we have room for visiting pastors and visiting grandchildren. Kylie is doing well with home school, and Tracy and I are both learning to speak a little more Bulgarian and Turkish each day.

The work here is opening a little more each month. I write this entering into March, and we are seeing more of the villages opening back up and for this we are grateful. We will begin in the first week of this month with our yearly flour and oil distribution. We received the oil last week and will be getting the first truckloads of flour this week. With the tough economic times, due to a lot of business closures due to Covid-19, this will be especially needed this year. We thank God for each individual and church who have given faithfully to this yearly blessing to the church. As we have therefore opportunity, let us do good unto all men, especially unto them who are of the household of faith. Galatians 6:10

We are praying that as we head into Spring that things will open for us to have complete liberty with our travel from village to village. Now it may be that we must adapt to a new normal, and we will I am sure learn to live with that. I am thankful that God is in not any way hindered and that the gospel is still the power of God unto salvation. Our desire is also that travel opens back up for people to visit and see what God is doing here among these dear people. We encourage anyone who would like to visit to contact us. I promise you that if you have never been to a foreign field, doing so will change you in a way that you cannot even imagine.

Please continue to pray for us and our family. Our parents need your prayers as they are dealing with health issues. My father is recovering from the Corona Virus after a lengthy stay in the hospital and rehab, and Tracy's mother is currently in the hospital battling liver disease. We thank God for his hand on their lives and appreciate your prayers on their behalf.

I was delayed in finishing this letter due to a couple circumstances. As I stated in the previous paragraph Tracy's mother has been battling liver disease. On March 14th she went on to be with her Lord. Thank you so much for your prayers for her, and please continue to pray for the family during this time. Tracy and Kylie went back to the states to help be with her mother as they called hospice in to help with her. She arrived at three o'clock on the 14th and her mother passed away a couple of minutes before midnight. We are grateful that she was able to make it back to see her before she passed. Please pray for Tracy as she handles her mother's affairs and will return here as soon as she can.

I am also including a few pictures of this year's flour and oil distribution that took place during the delay of sending this letter.

<![if !vml]>

<![endif]><![if !vml]>

<![endif]><![if !vml]>

<![endif]>

Our oldest church member at 100 years' old.

We thank God for meeting our needs and for the faithfulness of his people. We are so grateful that as we moved from a furnished apartment to an unfurnished house that God's people gave and supplied for that need. I am also amazed how God spoke to hearts to do this essentially without my help. I have a good God!

May God bless each of you richly, and I pray that God grants you good health and grace each day.

God bless you all. The Blalocks www.facebook.com/Blalocks2bulgaria blalockstobulgaria@gmail.com
--------------------------------------------------------
January – February 2021

Dear Praying Friends and Family,

I hope this letter finds you all well in the Lord. We want to thank you all for your prayers and support. It has been a blessing to see what the Lord has done over the last two months and we are excited to see what He is going to do with us during this furlough.

Good News From Far and Near Countries: Change, relocation, and reverse culture shock left our souls a bit thirsty. Proverbs 25:25 says, "As cold waters to a thirsty soul, so is good news from a far country." We had some great news from two far countries! I guess that equates to a big gulp! The first bit of news came from Peru where my brother has been for several years. Micah is my half-brother, but we hardly know each other because we did not grow up together. He has PTSD from his time serving as a sniper in the Army Rangers. He did three or four tours and his life fell to pieces. There is not enough space in this letter for all the details. Micah and I came in contact with each other five or six years ago through the internet. He battles alcoholism and didn't really believe in God. Our exchanges were… "interesting." In short, he was trying to "take it like a man" and "pay for his own sins." I searched for a missionary nearby that could help him. Pastor Bevans Welder told me of a missionary in Peru named Joe Hembrough who himself is a veteran. He began talking with Micah and was able to put him in contact with a national pastor who gave him some work. Everyone prayed. Brother Hembrough and I spoke about how to help Micah, seeing he really needed help of every kind, but of first importance was salvation. Brother Joe told me his opinion… "He's either going to self-destruct and die or find God." I can't tell you how relieved I was to hear from Micah in late December. He called to tell me that alone, homeless, during a downpour, on his knees in the cold and mud he prayed and received Christ! He said that as he was agonizing with the Lord in prayer, that the Lord put a blanket of warmth around him. He said, "He hugged me and made me warm…literally!" Please pray for him. I am going to try to get down there to Peru if the Lord allows and help him get back to the USA where he can get into a church and get some help.

A year ago I mentioned one visitor who came to our services while we were broadcasting during the quarantine. Her name is Xenia, a close friend of Sister Sveta who trusted Christ about two years ago. Sveta has been praying and witnessing to Xenia ever since she got saved. She came to church just that one time and listened closely to the message during quarantine but didn't receive Christ. Here we are a year later and the Lord has answered our prayers and Xenia came to church again. Brother Aleksei told me that she responded to the invitation to receive Christ a few Sundays ago!
We are also thankful to see fruit here in the USA. Pastor Greer of Branch Hill Baptist Church gave me the opportunity to preach while he was out of town. It was my privilege to see a young man respond to the invitation for salvation that morning. I fully realize that he came ready to be saved due to the prayers and personal work of Pastor Greer and his people. However, it really did my heart good to see someone "walk the aisles" and gives me hope that this is a foretaste of what is to come while here on furlough.

The Lord has added more reasons to rejoice seeing my younger sons getting a burden for their new friends here in the neighborhood where we live. Christopher asked me to teach him how to win people to Christ and has been listening very well and memorizing Scripture. All my younger sons have been praying every night for their friends to get saved. Please join them in prayer for Uriah, Noah, Malachi, and Jacob.

The Rest of the News: The majority of our time since landing has been spent just trying to acclimate to the USA again and stabilize. Housing, transportation, insurance, delays due to Covid, driver's licenses, etc… have taken a lot of time. Getting my office and our home school up and running took more time than expected in this Covid atmosphere. Helping my teenagers transition to American life was not something I thought about when I surrendered to the call of being a missionary. It is as if all the things teenagers do during their high school years in America have landed on us all at one time! We are very thankful that Miriam has already found work. The Lord has brought her through some things and she has gotten to the place where she wants to serve the Lord in Ukraine. A year ago she told the Lord, "Anywhere BUT Ukraine." She is teaching English to foreign students with an online company and wants to be self-supporting by the time we return to Ukraine. Benjamin and Samuel are still looking for work which is hard seeing they still don't have their driver's licenses. We couldn't afford sending them both to driving school so I have been taking the time to teach them myself. They are very close to being ready to take the test and I'll be close to needing medication of some kind!

Meetings: The Lord has given me plenty of opportunities to preach even though our ministry presentation is not yet ready. There are literally thousands of pictures to wade through and a lot of blessings to catalog and figure out what stays and what goes! Lord willing, it will be ready very soon. Please pray that the Lord will bless the presentation to be a blessing to the saints.

I have begun scheduling meetings and look forward to seeing you all sometime soon. Please contact me if you would like to schedule a specific date. My number is (513) 376-1011. If not, you should be hearing from me in the near future!

Thank you for all that you do for the Lord, giving us the privilege to serve Him in Ukraine. Until our next prayer letter or our meeting in the air!

That Ukraine May Know Him,

Christopher Rue Phil. 3:10
-----------------------------------------------------------
January – February 2021
It is of the Lord's mercies that we are not consumed, because his compassions fail not. They are new every morning: great is thy faithfulness. Lamentations 3:22,23
Dear Pastors, Churches and Saints,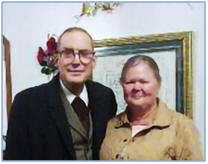 We send greetings from all the believers in the Lord Jesus Christ in Bulgaria and Romania. We also thank the Lord for your fellowship in the gospel and your faithful support of our Lord's work here.
In January I returned home to America. My brother Kevin had a cancerous tumor in his throat and he received proton therapy this past January and February. He is doing better now. He also wanted me to thank everyone for their prayers, and praise God for all He has done and His presence through it all. Kevin was in the hospital for 40 days, and no one was allowed to visit him due to the Covid-19 restrictions. But praise God, the Lord is not hindered by their rules and went right in with him and never left the whole time, then went home with him. We praise and thank God Kevin is doing better.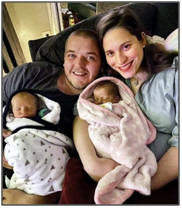 We are also thankful that on February 11th my daughter Sarah & son-in-law Tyler became the proud parents of Luke Taylor and Arabella Grace Lyon. They are beautiful and our prayer for them is that they would get saved at an early age, and that they would be brought up in the nurture and admonition of the Lord.
In Bulgaria we started distributing flour and oil to the families in our churches. Every year the Lord has made it possible for us to give each family a 110lb bag of flour and over a gallon of cooking oil. It couldn't have come at a better time this year, because of all the sickness and restrictions. I can't stress how much some of these people need and appreciate these provisions. We tell them that it's from the Lord and that God used His people in America to provide it to them. They praise God for the food and are thankful for you all.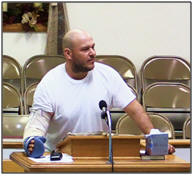 There is also one other prayer request we have and that's for Robbie Carr. He is from our church in Tennessee and was accidentally shot in the elbow and is mending slowly. God has really used him, and God's hand is upon him. Please keep Robbie in your prayers.
All because of Calvary, Matthew Welch and family
---------------------------------------------------------------------
Dear Praying Brothers and Sisters, February 2021

Urgent EVANGELIZATION Requests:

* February 13th-21st: The Ukrainian International Commission team of seven and myself travel to Vollinsky Region along Ukraine's borders with Belarus and Poland. Pray the Lord will stir up and challenge his children in ~15 small Churches. Pray especially for Holy Ghost conviction as we explain the Gospel of Christ during in-home visits!

* Feb. 22nd- March 1st: I travel on to Chernovitsky Region to help four churches make house to house visits. They've been praying fervently since the summer, while being hindered by COVID outbreaks. Pray for God to work in lost hearts.
———————————————————————————————————————————————————
January 8th-19th: When I travelled to Eastern Ukraine, the Lord answered your prayers working on hearts along Ukraine's front lines 5-25 miles from the war torn city of Donetsk. Due to quarantine our meetings in all eight towns were smaller groups from 15 to 40 people. The Lord challenged over 150 saints to fervently serve one another and the lost through personal testimonies as well as gospel tracts. It was also a great blessing to preach to and answer five men's questions at the rehabilitation center. Most visits were not one on one, but instead varied in size from 3 to 15 people per group. Each opportunity differed from six young soccer players to 12 young children who come weekly for VBS followed by a bowl of soup. At the two adult feeding centers, 10 and 15 people listened attentively as I illustrated what the gospel can do for each of us. Even taught four small groups of English students taking the final 20 minutes to explain the gospel in both English and Russian using the EVANGECUBE to clearly demonstrate what "repenting and believing the gospel" of Christ means through the captivating pictures of the Cube. Testified at a birthday party where a half drunken coal miner came away with a new opinion about true Christianity. The Lord blessed as two souls received Christ and over 85 lost souls heard the gospel. The greatest news a soul can ever hear!!!

Regional Men's Conference: After I spoke, many pastors took our testimonial gospel tracts and prayer brochures to get their members praying earnestly for lost loved ones, friends, neighbors and co-workers.
The Lord has opened up doors to preach and challenge local churches about each members' part in fulfilling Christ's great commission.
Odessa International Fellowship invited me to encourage their international students in English. Pray for their growth and establishment as a church and for their outreach to Hindi Indians and Muslims!

Lakeside Baptist Church is doing very well and boldly distributed all 8,000+ Evangelistic Calendars in 11 different villages by January 4th. Pray the lost will read the daily devotions and believe on Christ for salvation.
• Held a Christmas VBS on January 7th (the Orthodox Christmas) for over 50 lost children and many parents.
• Faithful Sister Riya passed into glory as her aged cancer-ridden body gave out after her family contracted COVID.
• Over 65,000 calendar tracts and 85,000 testimonial tracts went out in January. Back to the PRINTERS
• In Sherbanka where L.B. Church has passed out calendars for over 5 years. God burdened a local to go back to his hometown and plant a Church. Pray for Brother Victor, their Sunday School classes and services in Sherbanka!

Prayer Requests:
1) Feruza - from Uzbekistan is a Russian speaking Muslim in Cincinnati, Ohio. Oksana and I have been explaining the plan of Salvation to her. I was able to send her audio explanations over VIBER. We know she listened to them, because she came back with questions! PLEASE pray God will reveal Christ to her, so she will understand in whom she must believe!
2) Continue to pray for two unsaved visitors at Lakeside Baptist Church - Eugene and Dennis.
3) Pray for David's Salvation and for direction for Elisabeth's future.
4) Praying about our upcoming furlough starting in June of 2021.
5) Upcoming Invitations to speak are in Harkov Kiev, Sumskoy region, and Chernigovsky region.

*** In Ukraine: Praising the Lord for our whole family (in laws and all) got through COVID without going to the hospital!
*** In the US: My 86 year old mother (with COPD) along with my sister and brother also recovered quickly from the virus.

Gratefully yours for souls,

Richard, Oksana, Elisabeth & David Maher - Missionaries to Ukraine and the Russian speaking multitudes

*** Send ALL CORRESPONDENCE to: Berean Baptist Church, 24241 Stateline Rd., Lawrenceburg, IN 47021

-----------------------------------------------------------------
Dear Churches and Praying Friends; January 2021

"O continue thy lovingkindness unto them that know thee; and thy righteousness to the upright in heart." (Psalms 36:10)

With joy in the Lord we greet this new year. Our hope is in Him and His word. The future is as bright as the promises of God. The King of Saints is just and true. He's still on the throne, so what could be wrong? Our prayer is that the Lord would continue to reveal his lovingkindness to his children this year.

Last year was difficult for many of us here. Although we are a small country, Bulgaria is reported to be tenth in the world with Covid deaths per million. In November the local hospitals were overrun. Looking back, we can see the Lord's mercy. Many of our people were sick, but most of them have recovered. I suffered from the virus symptoms for a week or so; Verity remained weak for over a month. Our local church and missionary friends proved their love for us during that time by ministering to our needs. Other believers here have testified about how much their church did for them. We know it was our father that put it in their hearts to show such lovingkindness. After our recovery we have been able to minister to others.

The restrictions here have prevented us from visiting the village churches. For the first time in twenty-five years we have only had one church service per week, and that was usually in our own house. The local pastors have been able to meet with the village churches, though. Everywhere here people are longing for the opportunity to meet together again. Christ loved the church. We love the church. Our people here love the church. The Lord indeed is in our midst, even when there's just two or three meeting together.

And in these difficult days we have seen some unbelievers who, finding themselves in need of the mercy of God, have reached out to us. The national pastors here have preached and testified on social media and received a great response.

Praise the Lord who doeth all things well!

In Christ, Zachary LeFevre